Penthouse Gold & Marble Mosaic Floor
New York, N.Y.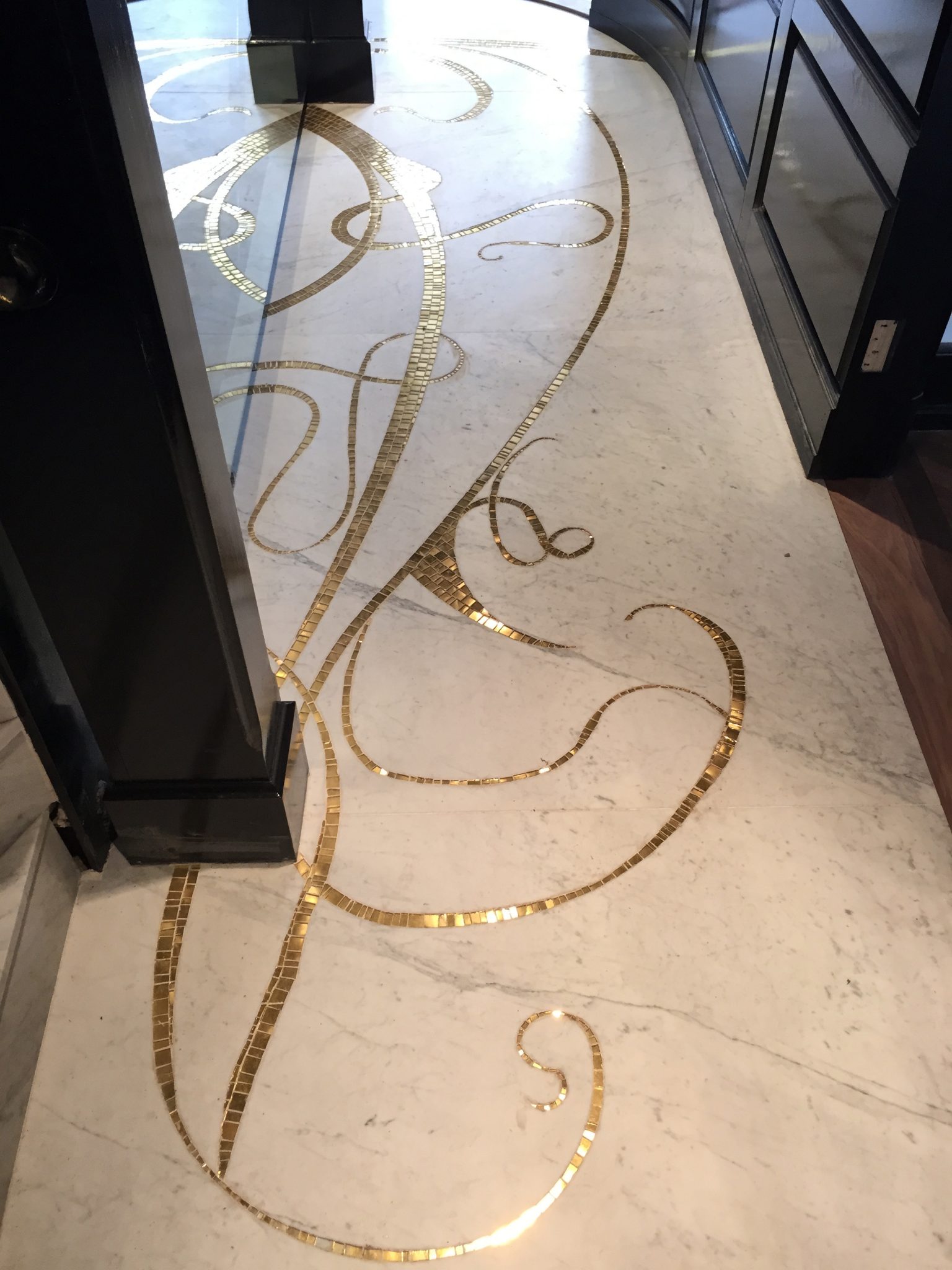 Creative Director, Mosaic Artist and Installer:
  Cathleen Newsham
Mosaic Artist and Installer: Claudia Schattman
Mosaic Artist:  Wendy Lipstein
Client:  Omnia Group
Architect:  David Paz
A penthouse in New York city's famed SOHO neighborhood boasts marble and gold mosaic stairs and landings that were a creative collaboration between Modern Mosaic Arts, Cancos Tile and architect David Paz.  Mr. Paz designed an intricate flowing pattern that Cancos incised in white marble slabs using a wet-jet, then installed on the 5th and 6th floor landings and stairs of the luxurious penthouse condominium.  Modern Mosaic Arts Creative Director, Cathleen Newsham, then created paper templates of the incisions so the mosaics could be fabricated in thier Connecitcut studio without interrupting ongoing construction in the building.  Once the gold tile mosaic sections were completed and contruction was finalized, Newsham and Claudia Schattman installed the mosaics into the marble floor and stair incisions.  Finally, glass walls that divide the stairs areas were erected and the reflections of the mosaic in the glass complete the architect's elegant vision of a Rorshcach-like staircase that opens up to an incredible living space in one of New York's most desirable neighborhoods.
Transform the entrance of your home or business with a distinctive mosaic floor. Flecked with luxurious gold tile or simple bits of broken terra cotta, we can create a memorable and durable floor for any budget.  CONTACT US for more information.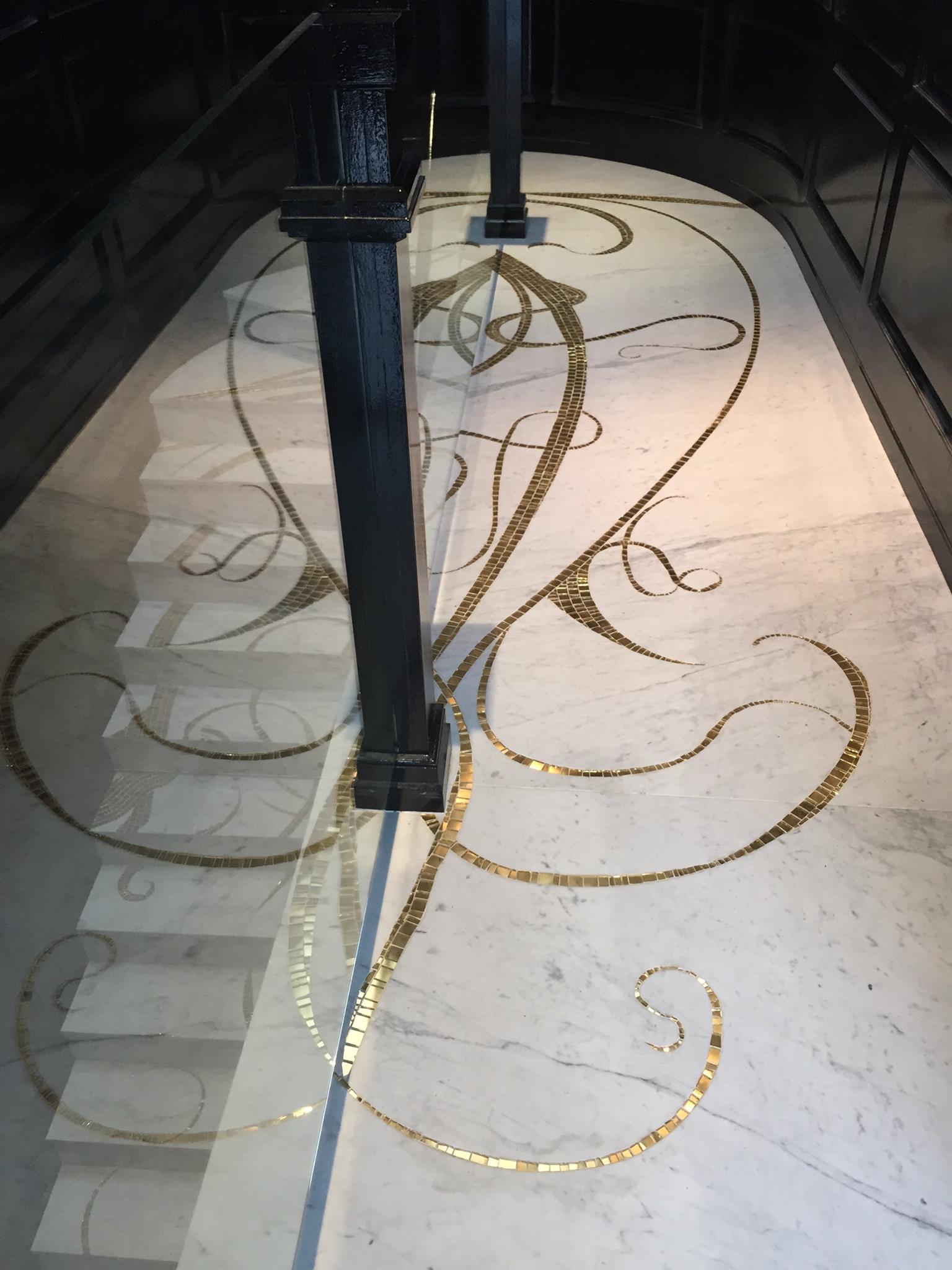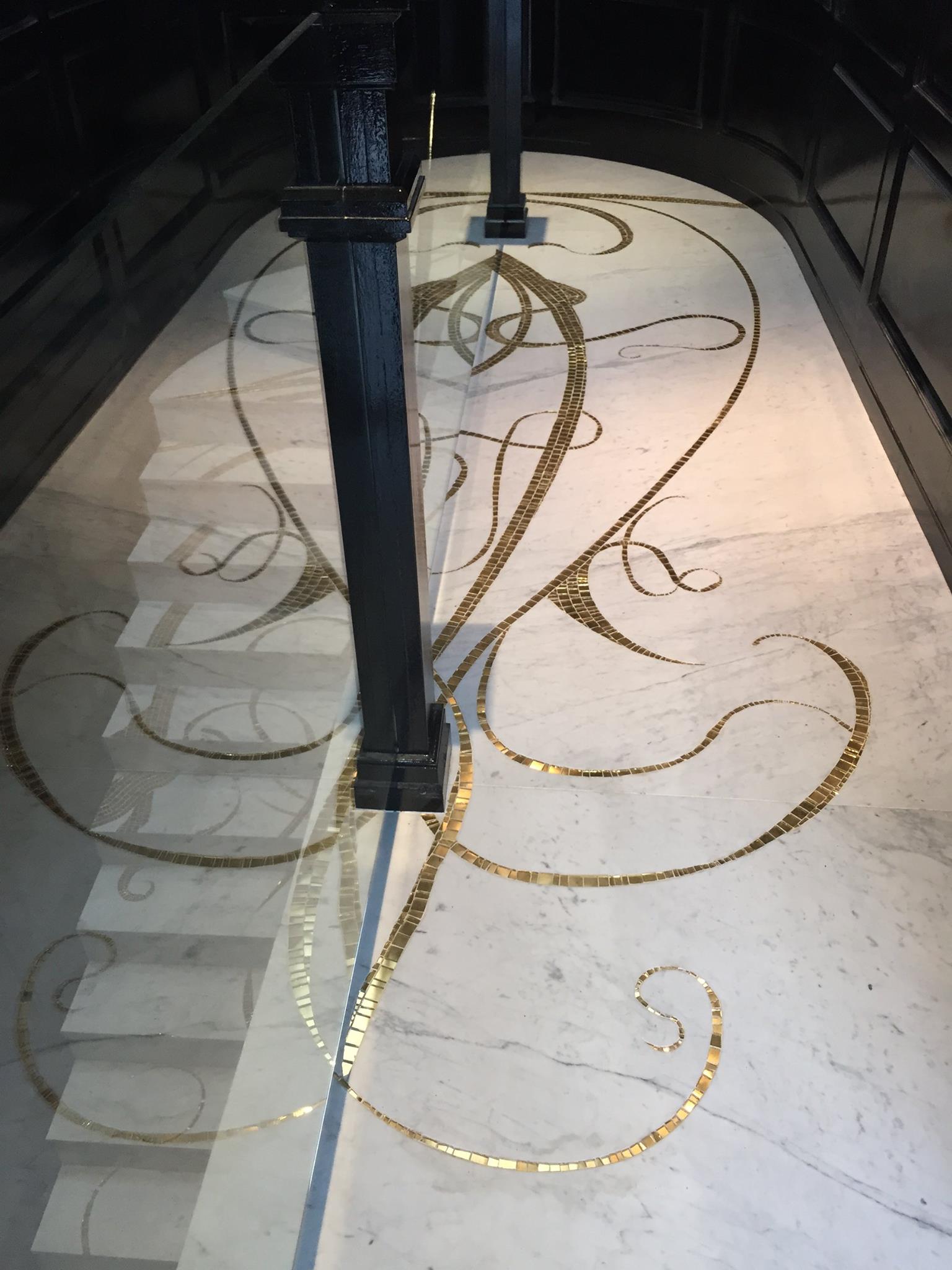 Mosaic Fabrication Process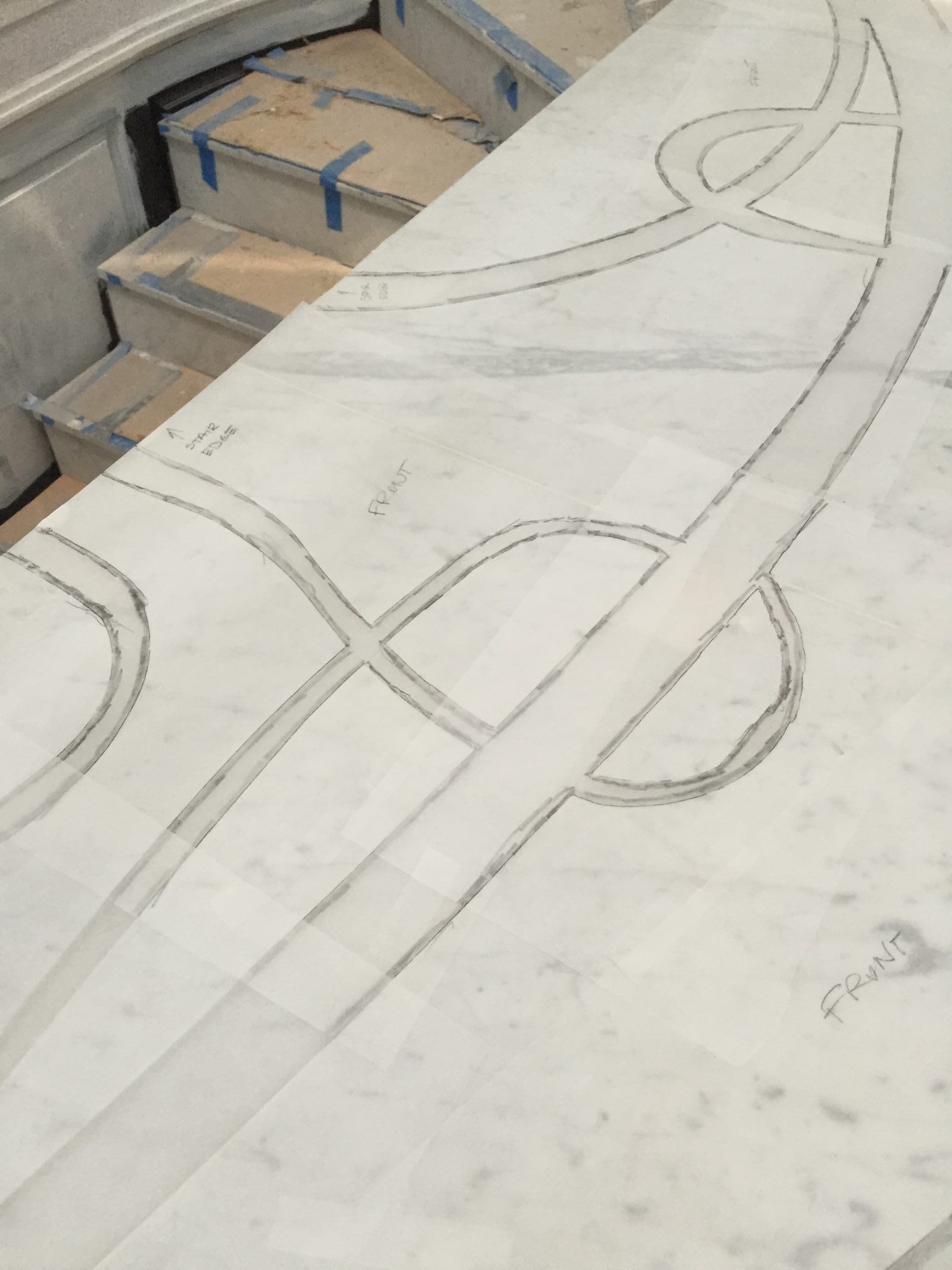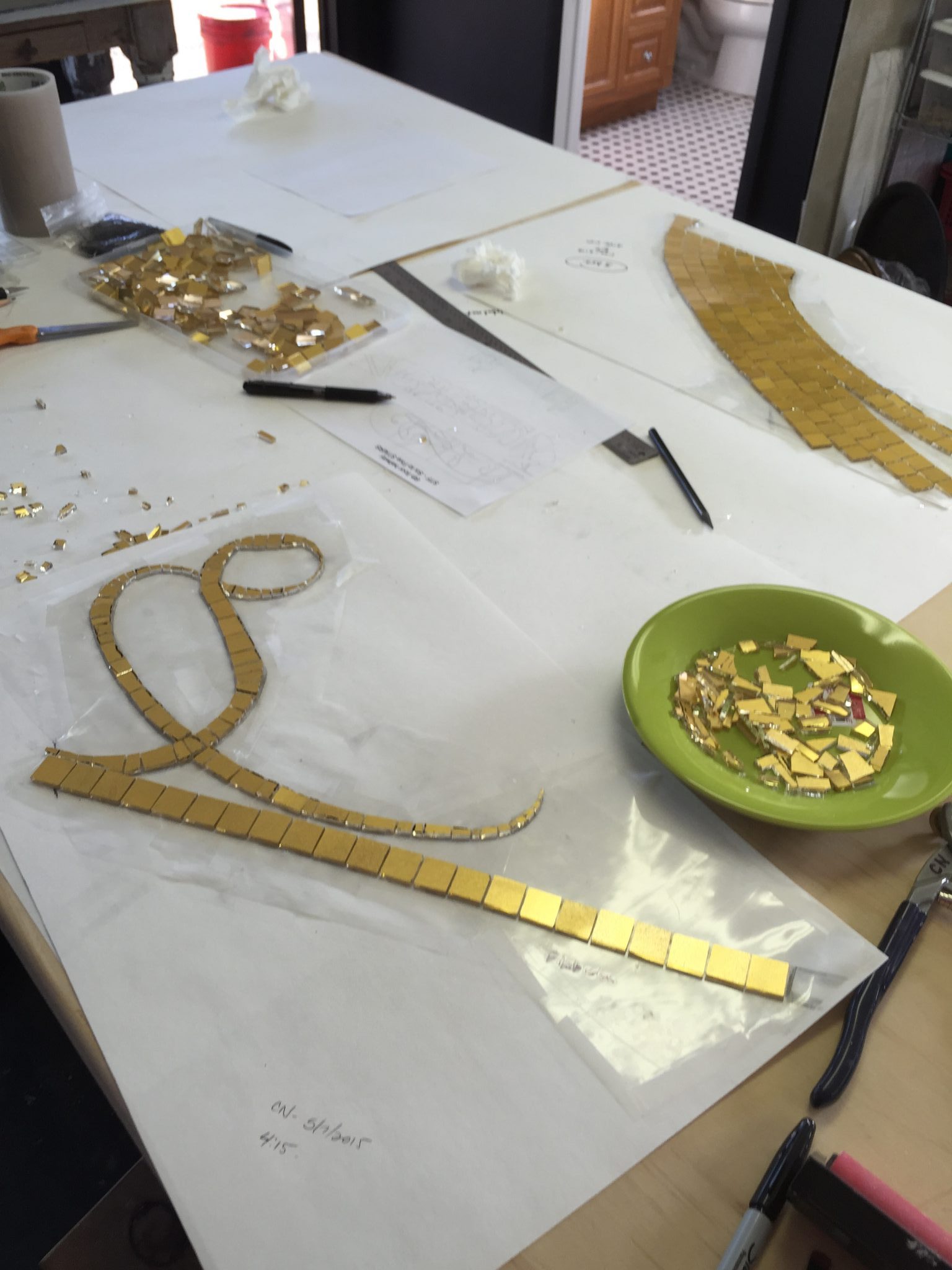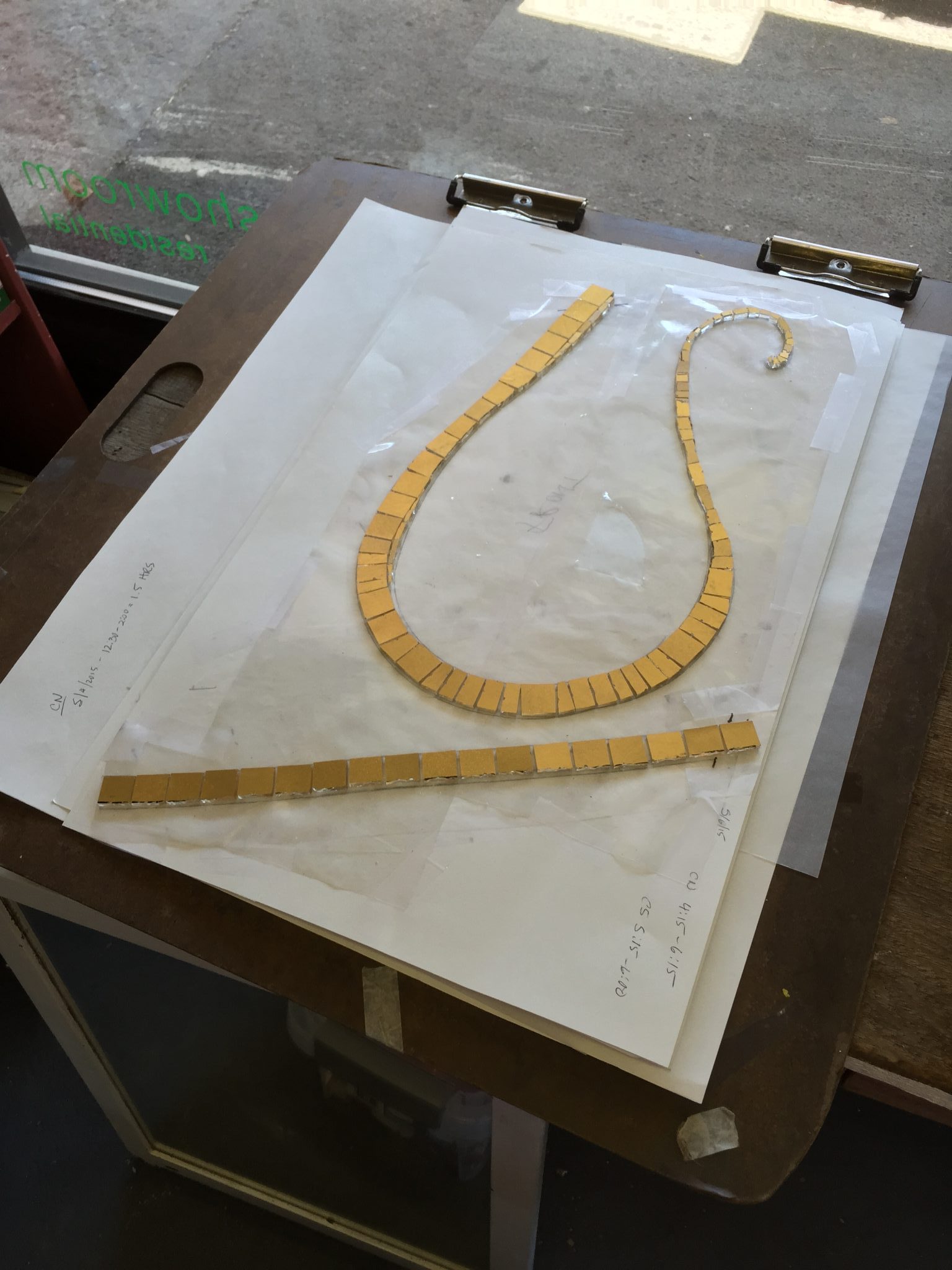 These mosaics were created in the reverse tile tape method, beginning with paper templates in step 1, then cutting and laying of the gold tiles in step 2, then adhering the completed mosaics into the incised marble in step 3.  Grouting the mosaic was the final step in completing the two stair landings and two connection sets of stairs.