Coney Island Inspired Bathroom Mosaics
New York, N.Y.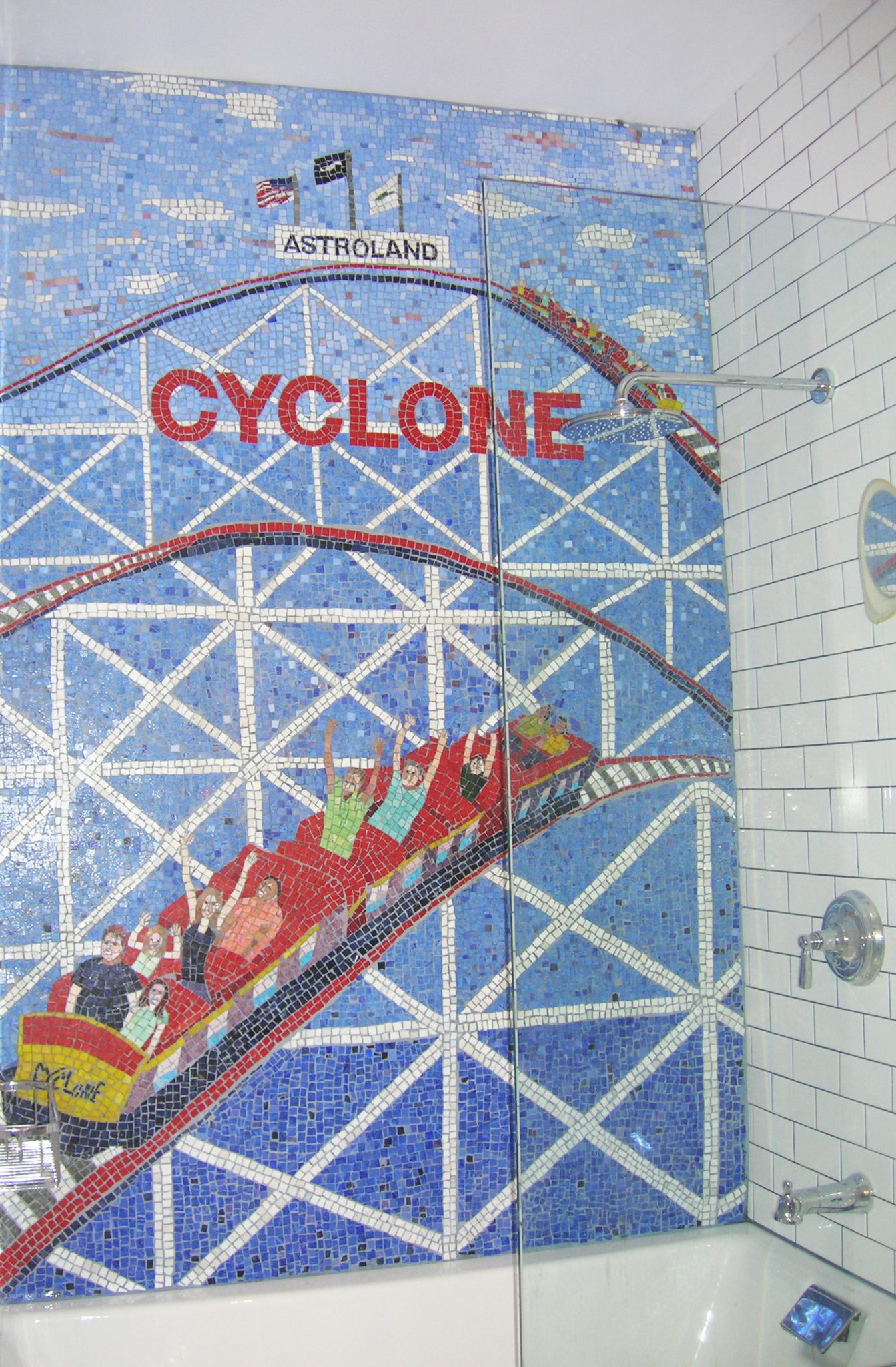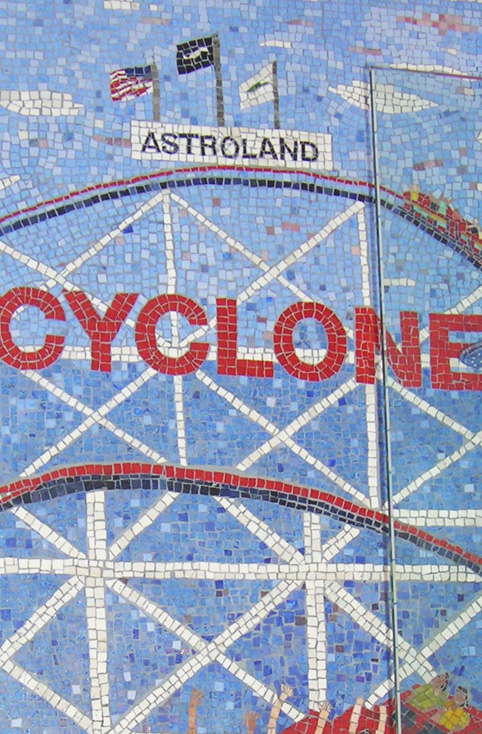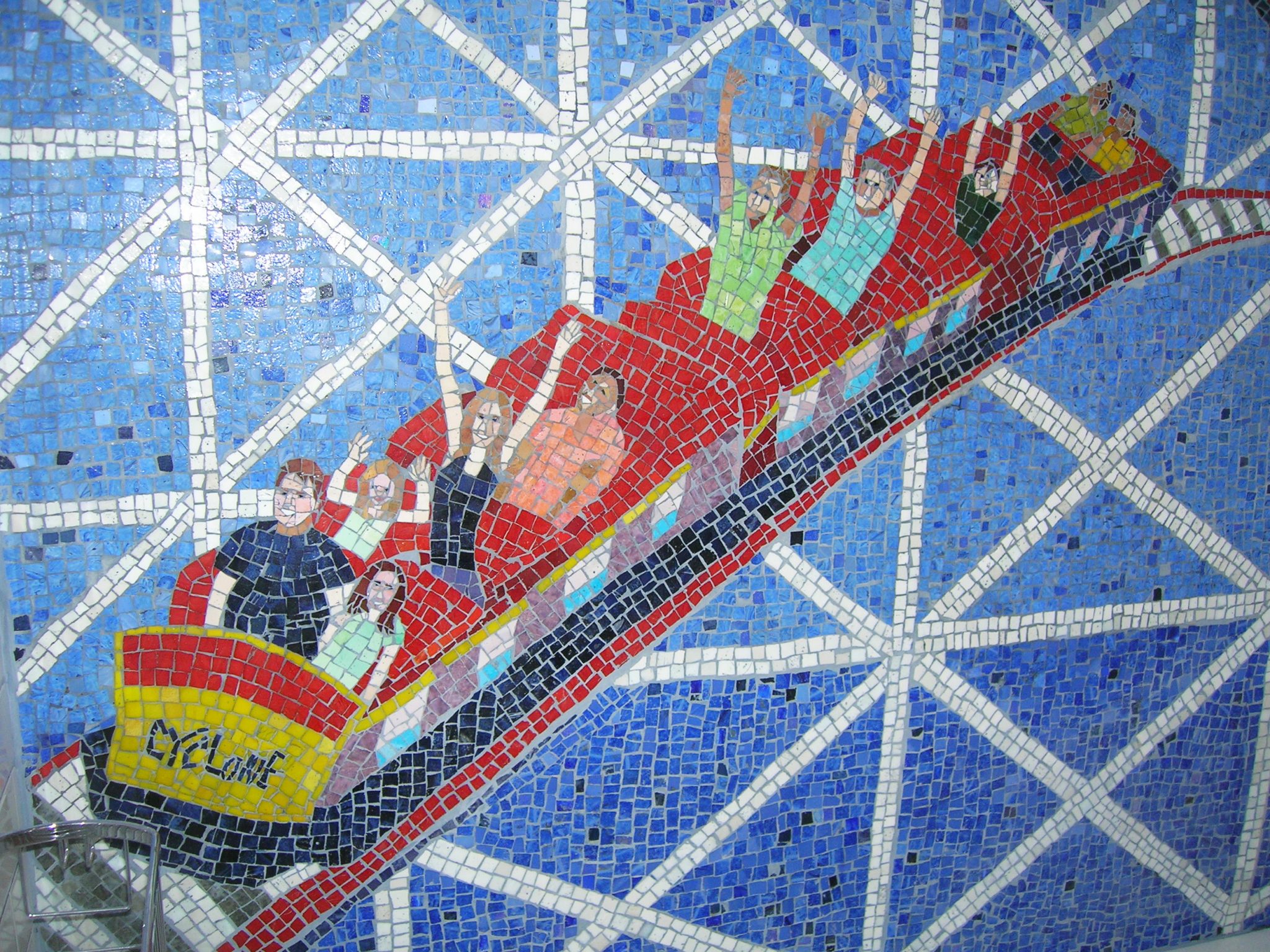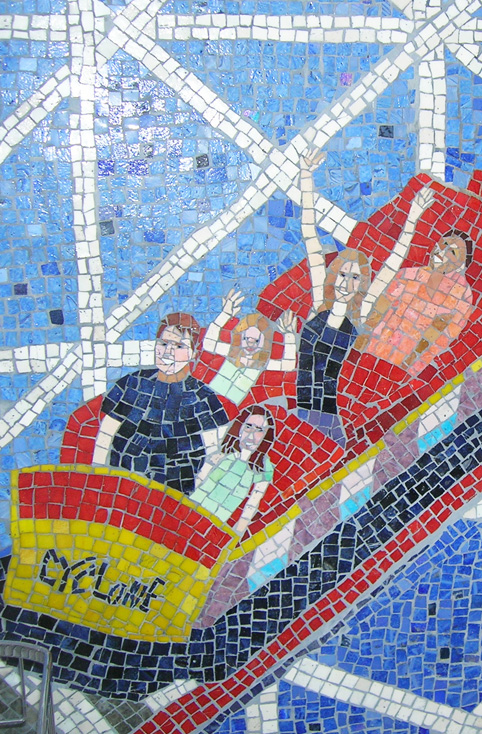 Creative Director, Mosaic Artist and Installer:
  Cathleen Newsham
Installer:  Daisy Korpics
Installer:  John Pope
Client:  Beth Michaelson
Interior Designer:   Sarah Vail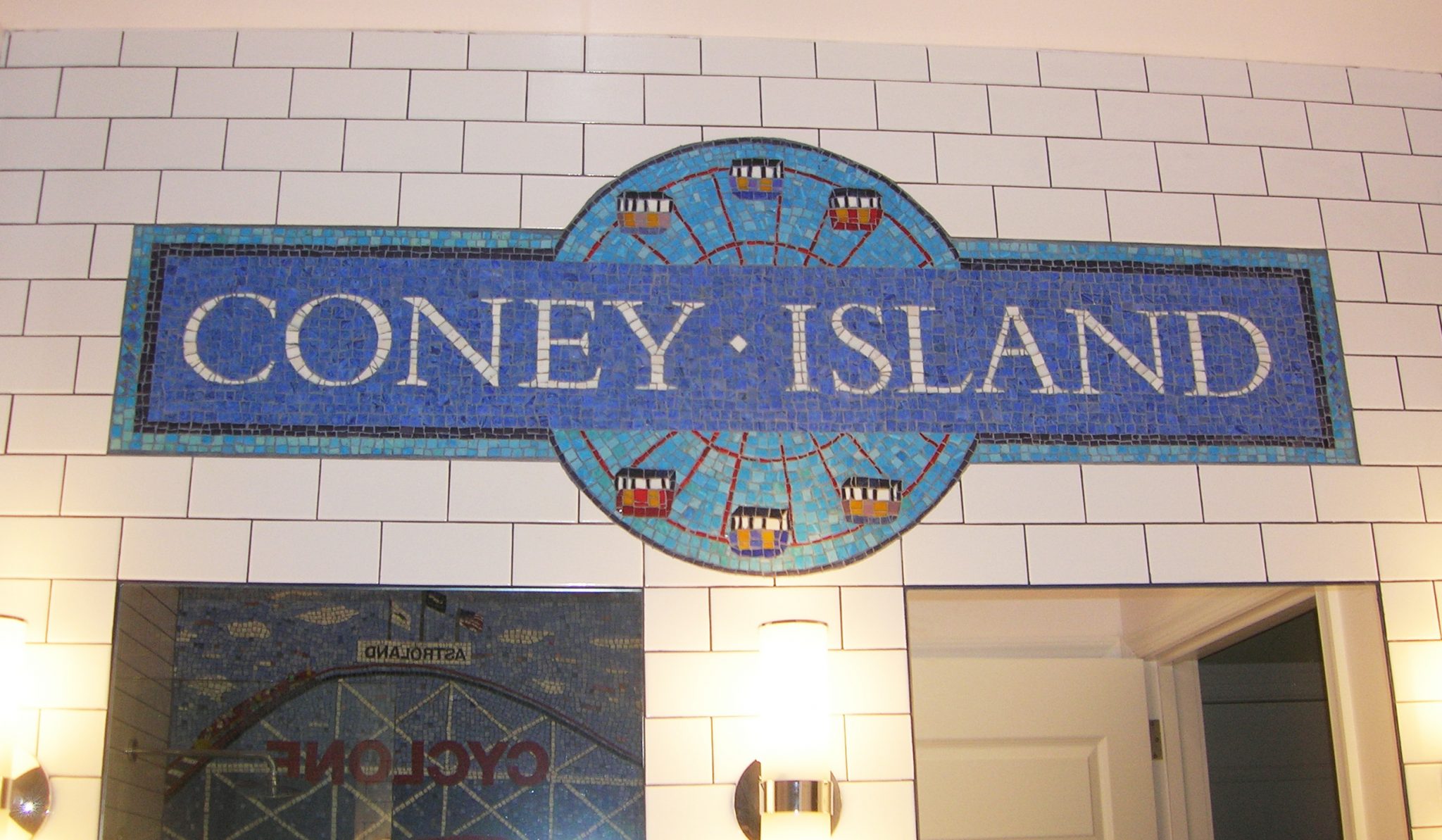 The Coney Island mosaic is an example of a project that is both creative and functional. Mosaic artist Cathleen Newsham designed and fabricated this unique piece of art for a Manhattan family with a passion for roller coasters. Inspired by the mosaics that decorate the walls of New York's subway stations, Newsham created and installed a "subway" sign above the double sinks. A much larger mosaic (which depicts the likenesses of family members in the first cars of the coaster) was installed on the back wall of the shower-bathtub. The homeowners, wishing to stay true to the fabrication standards of the many mosaics adorning New York City subway platforms, chose to use Italian smalti, a durable, richly colored glass, as the material for the design. The smalti tiles were adhered to mesh, shipped to the jobsite; then finally installed.  Mounting tile to mesh makes it easy to ship mosaics to clients all over the world.
Do you have a passion that you would like to see interpreted as functional or decorative art? We would be happy to listen to your ideas and collaborate to create a unique and personal work of art. Using our CONTACT US page, let us know what projects you are dreaming of, and we will help make them a reality!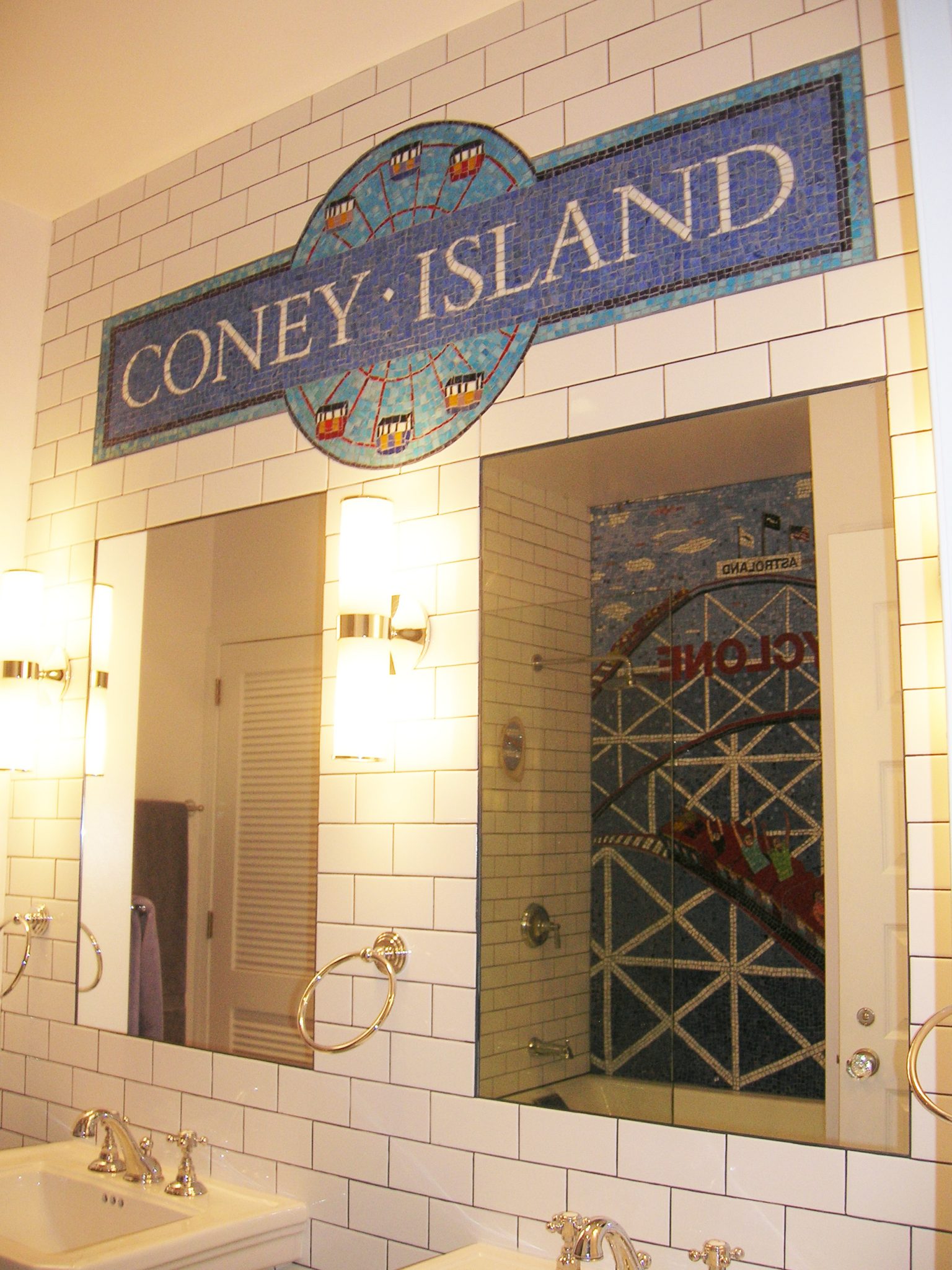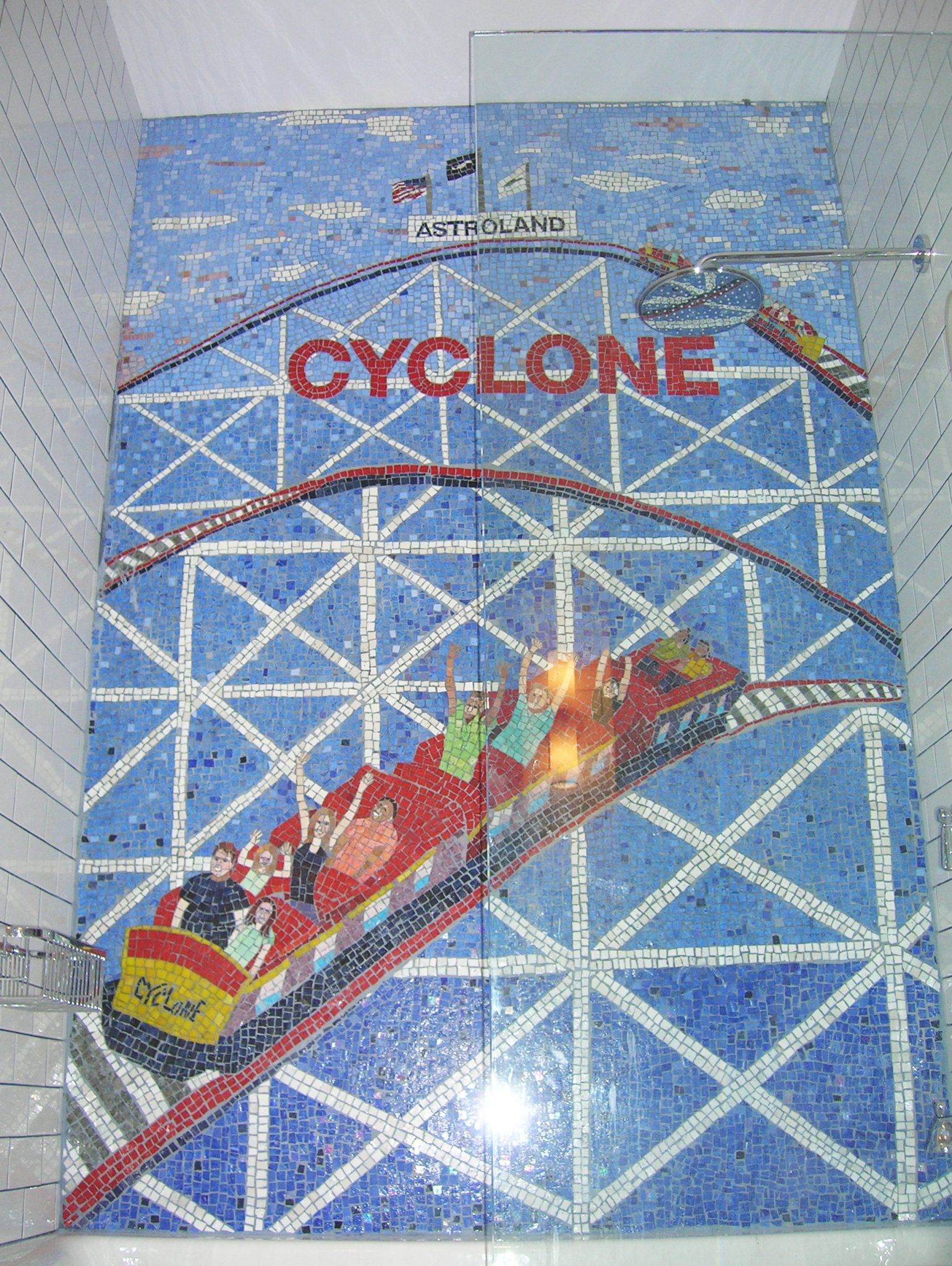 These mosaics were created using a combination of mesh and tile tape.  Since there was no Coney Island subway signage Newsham designed a sign for the area above the sinks with a ferris wheel motif behind a serif font.  Testing the design in the architectural drawing gave the client and architect a clear idea of what the final mosaic would look like once completed.  Once the color choices were determined Cathleen sourced the smalti tile and created a palette for final approval.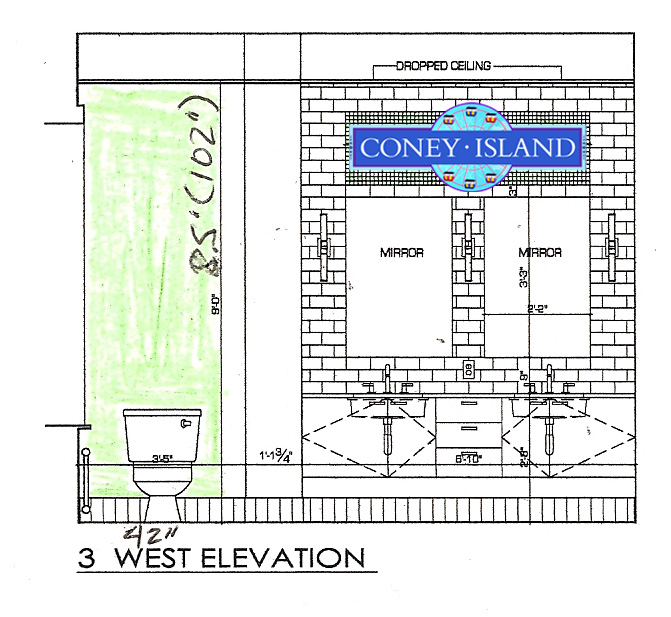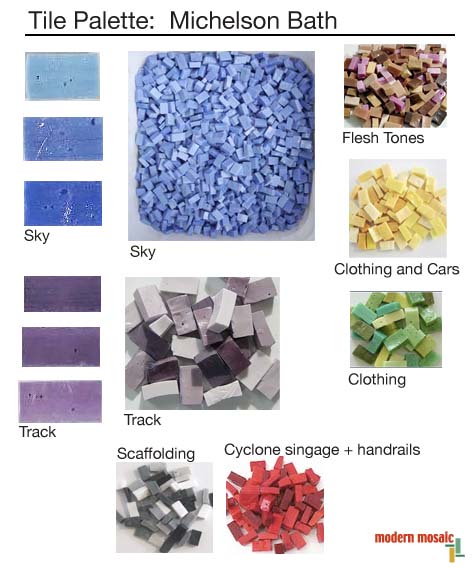 After researching new and vintage of the Coney Island Cyclone roller coaster, Newsham submitted design ideas for the mosaic that would be going behind the shower area.  Showing the client various pencil sketches, a design was chosen, refined, then dropped into the architectural drawings.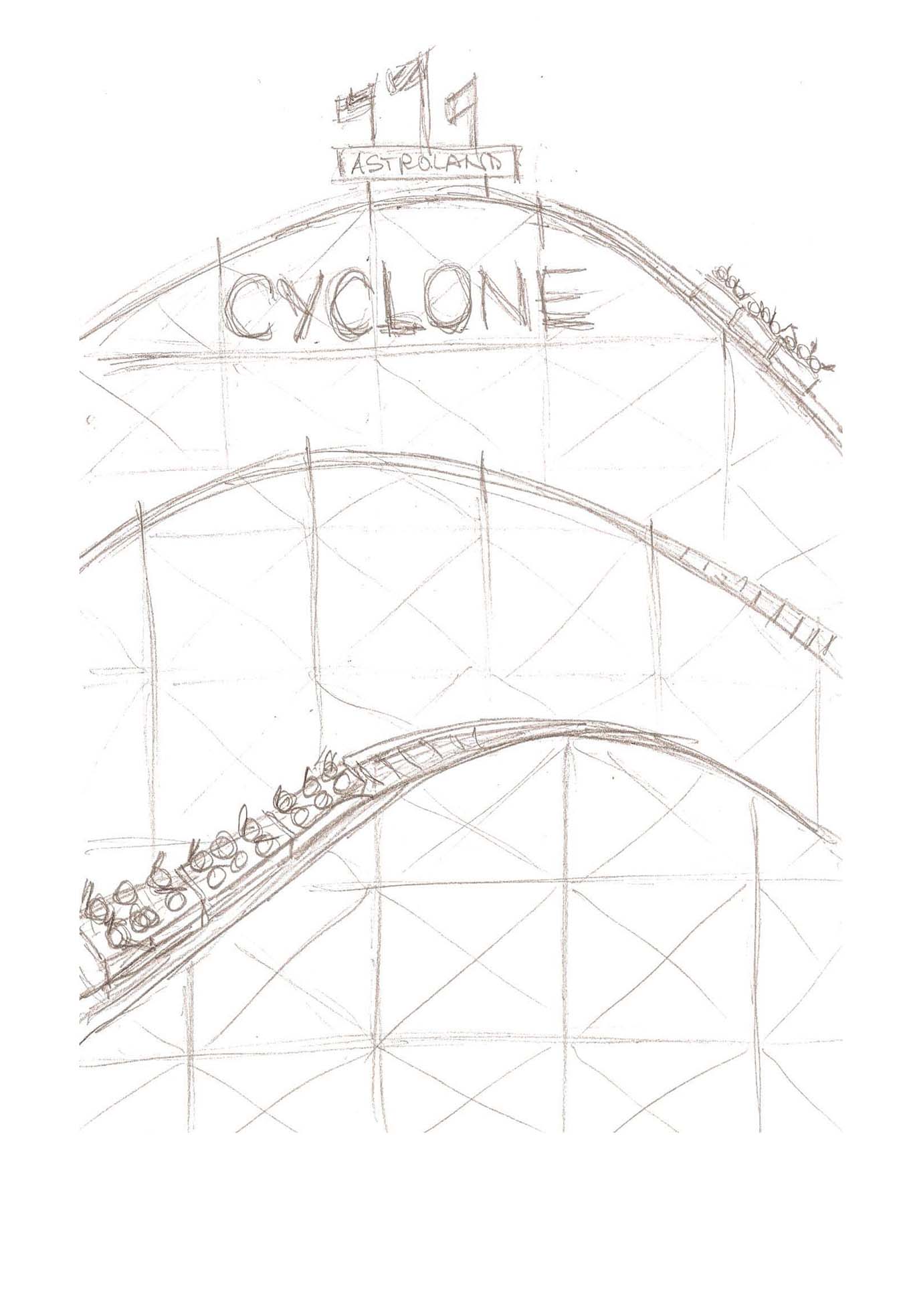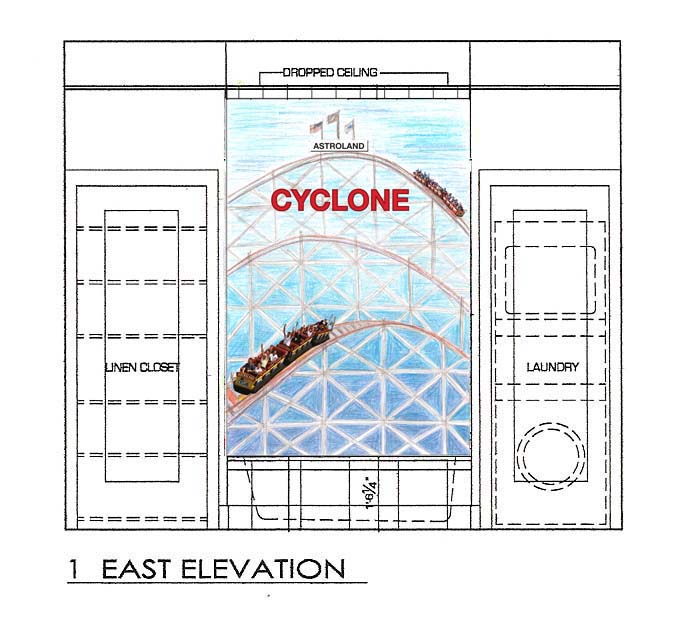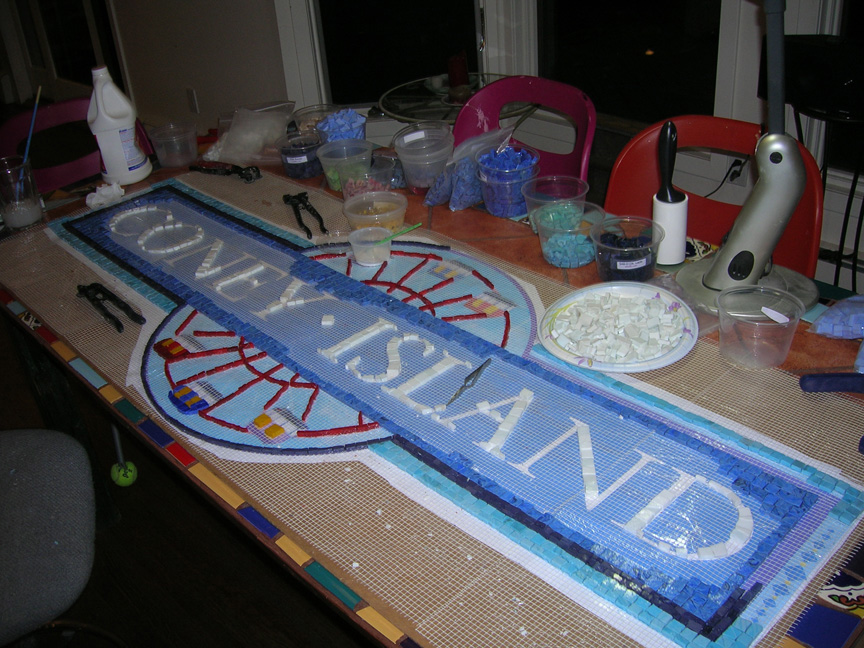 Installing the signage over the sinks.  Modern Mosaic Arts supplied the architect and tile installer with a template of the mosaic so when Newsham and her team of installers arrived, the wall had a recessed area that was perfectly sized for the mosaic to drop right in.  The white subway tiles that surround the mosaic were cut ahead of time by another tile installer using the template supplied so everything fit perfectly and the mosaic and subway tiles were flush with no height difference.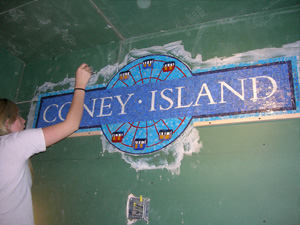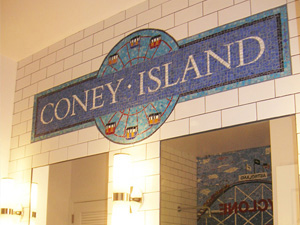 The shower mosaic was installed after the signage.  As you can see in the photo below, the mosaic was cut into pieces for easier handling and transport, then were re-fit together like a puzzle for the installation.